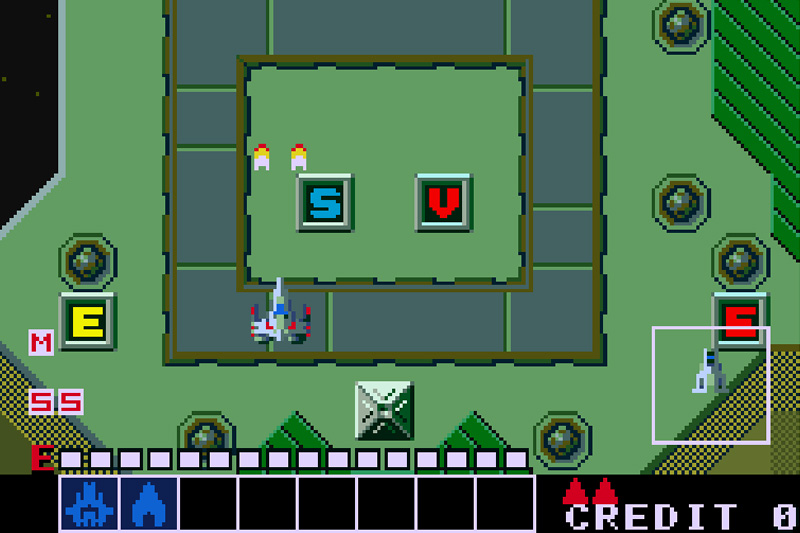 June 17, 2021
ArcadeNet® is the premier games service from AtGames designed exclusively for the Legends Arcade Family of products. Each game in this ever-growing premium library is optimized for the high-performance hardware and arcade quality controls found on these products. Thanks to its dedicated servers, ArcadeNet® supports instant play of every game in the library, with no need to wait for downloads.
Each week, we highlight an ArcadeNet® game that supports universal global leaderboards. This week's ArcadeNet® highlight is SNK's Alpha Mission, which was first released in 1985 in Japan as ASO: Armored Scrum Object.
In this scrolling shooter, use your air-to-air and air-to-ground weapons to destroy enemy targets. Throughout each of the levels, you must upgrade your ship and fight off waves of enemies and bosses to advance.
---
All images, trademarks, and copyrights are the properties of their respective owners and are used solely for illustrative purposes.