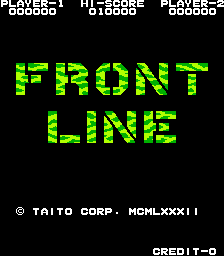 April 29, 2021
For Arcade Classics, we highlight titles that exemplify the type of "just one more quarter" gameplay found in the classic arcades of a bygone era. These Arcade Classics have found a new home on the Legends Arcade Family of products, where their timeless, approachable gameplay can be enjoyed by new generations of players.
This week's Arcade Classics highlights the fun TAITO arcade game, Front Line™. This game is built into the Legends Ultimate and Legends Gamer series and features full leaderboard support.
Front Line™ is a vertical-scrolling action game. Make your way through deadly terrains of all kinds and infiltrate enemy territory to destroy their fortress. Along with enemy fighters, jungle, brush, rocks, and wasteland will all stand in your way. Armed with your machine gun and grenades, you must survive all odds to destroy the enemy stronghold and complete the game. But be warned! Once you complete your mission, you get to do it all over again at a higher level of difficulty.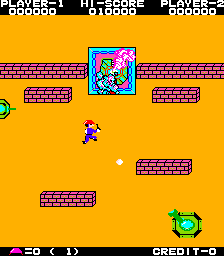 Front Line™ © TAITO CORPORATION 1982 ALL RIGHTS RESERVED.
All images, trademarks, and copyrights are the properties of their respective owners and are used solely for illustrative purposes.