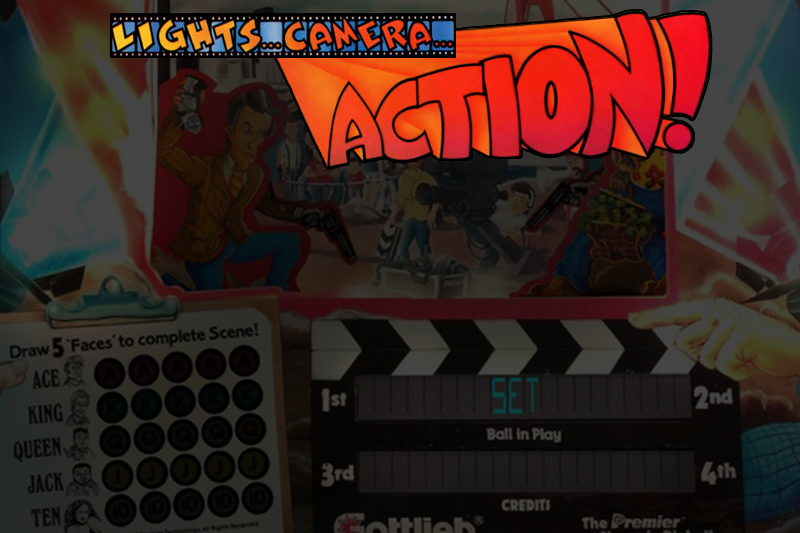 December 17, 2020
For Pinball Classics, each week we highlight great premium commercial virtual pinball tables for play, either natively or via streaming, on your Legends Arcade Family device. In addition to their built-in features, these virtual pinball tables have full universal global leaderboard support thanks to the Legends Arcade Platform.
Playable via BYOG™ (Bring Your Own Game), which allows you to stream your favorite PC-based video games from PC digital distribution platforms on your Legends Arcade Family product in real-time either from one of our optimized distribution centers or for free from your own Windows PC using the ArcadeNetLink app, Haunted House is a spooky delight for anyone who loves virtual pinball.
Available for purchase via Direct2Drive (D2D) for play on Steam, Lights…Camera…Action! is part of the six table Gottlieb Pack 1 that runs on the free The Pinball Arcade app. Lights…Camera…Action! features full AtGames universal global leaderboard support when played via Cloud BYOG™. As long as you get a score higher than the default high score in The Pinball Arcade, you enter your initials, and the high score displays on the scoreboard, the necessary synchronization file will automatically be exported after leaving Cloud BYOG™.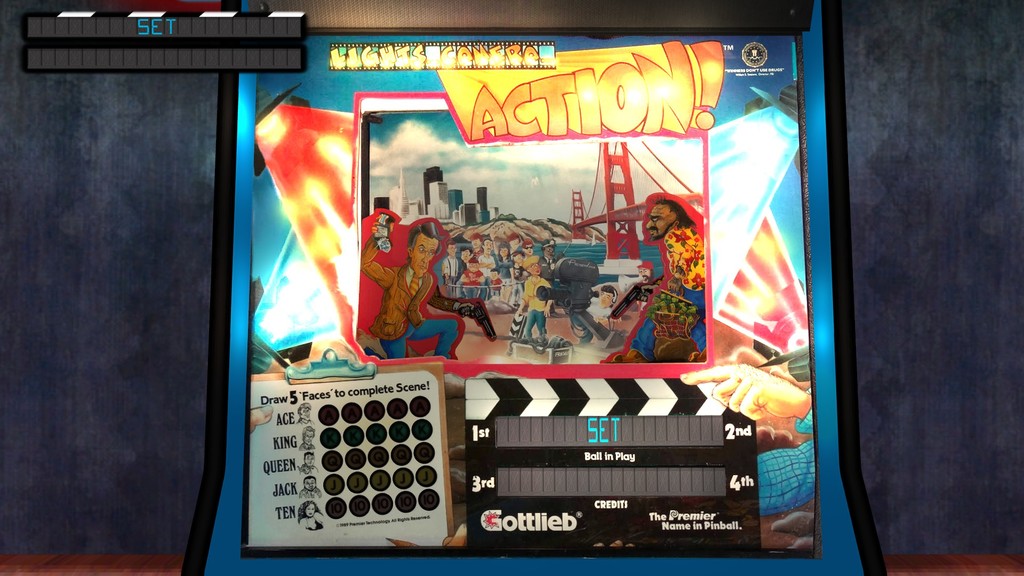 In this fast-paced pinball table from 1989, compete across five different movie scenes: gunfight, multiball, stair, jackpot, and stunt. The appropriate scene completed lamp will light after the current scene is ended!
---
All images, trademarks, and copyrights are the properties of their respective owners and are used solely for illustrative purposes.