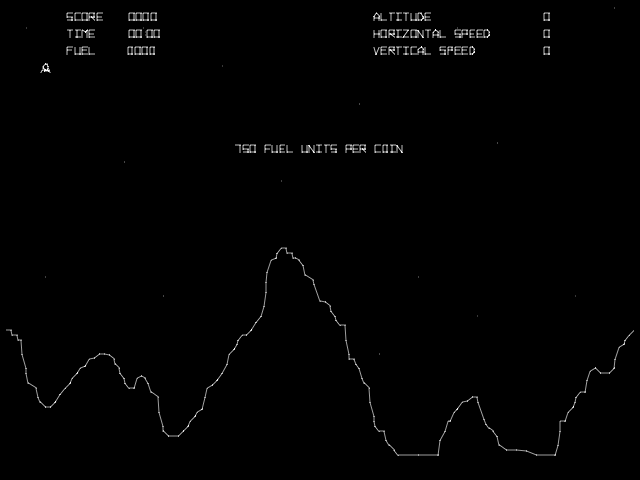 July 22, 2021
For Family Classics, we highlight titles that the whole family can enjoy. Colorful graphics, fun sounds, approachable gameplay, and more, it's all here each week with Family Classics.
This week's Family Classic is Lunar Lander (1979).
In Lunar Lander, you are tasked with the challenge of landing on the moon and must apply thrust in different directions to accomplish this. Don't hit the moon with too much velocity or you'll crash!
---
All images, trademarks, and copyrights are the properties of their respective owners and are used solely for illustrative purposes.