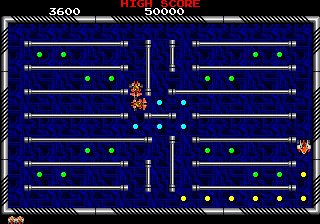 April 15, 2021
For Arcade Classics, we highlight titles that exemplify the type of "just one more quarter" gameplay found in the classic arcades of a bygone era. These Arcade Classics have found a new home on the Legends Arcade Family of products, where their timeless, approachable gameplay can be enjoyed by new generations of players.
This week's Arcade Classics highlights a great TAITO game, Raimais.
In Raimais (1988), take the role of Rika Midorikawa as she attempts to save her brother in this Pac-man-inspired maze chase arcade game.
Raimais™ & © TAITO CORPORATION 1990 ALL RIGHTS RESERVED.
All images, trademarks, and copyrights are the properties of their respective owners and are used solely for illustrative purposes.