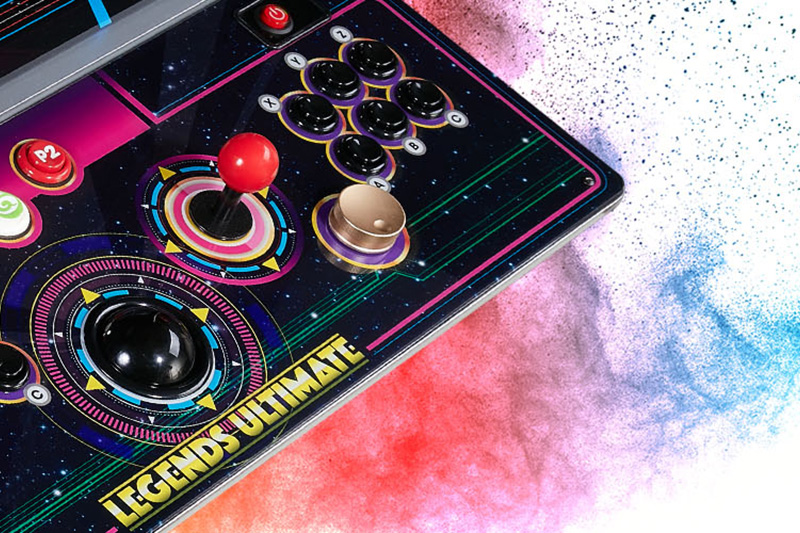 January 14, 2021
Legends Universal Firmware v5.17 (Jan 13, 2021)
Highlights
ArcadeNet®
New games added:

Galaxy Gunners
Snowboard Championships
Thunder Hoop

Added on-device subscription flow.
BYOG™
Removed Cloud BYOG™ 2020 icon.
Miscellaneous
Minor UI improvements.
General performance and stability improvements.
Known Issues
[Gamer Mini] Certain routers may experience issues with maintaining consistent connection.
[FarSight Studios Pinball Tables] Some users may see a non-default camera view, which may be different from global settings, the first time they load a table. This problem goes away after a user confirms preferred settings and restarts the table.
The pinball game Gladiator has minor performance issues while in portrait mode.
[Website] Our website may have issues when submitting UUID/checking out/etc. from certain IPs.
You may lose control of the external device in OTG mode; reseating the USB cable should fix this.
Some stability issues with Bluetooth 5.0 headsets.
[ALU1.1/Gamer] Control Mirroring only works when the control deck is connected via USB.
If you encounter the VPX tables not responding to user input, exiting and reopening the table may fix this. This is a known issue and we are addressing it shortly.
[ALU1.0] Pinball game pack tables will not run properly when the Internet connection is intermittent.
It is possible that random Cloud-pinball titles to lack audio when launched.
Private policy agreement displays when user signs-out of their ArcadeNet® account.
All images, trademarks, and copyrights are the properties of their respective owners and are used solely for illustrative purposes.