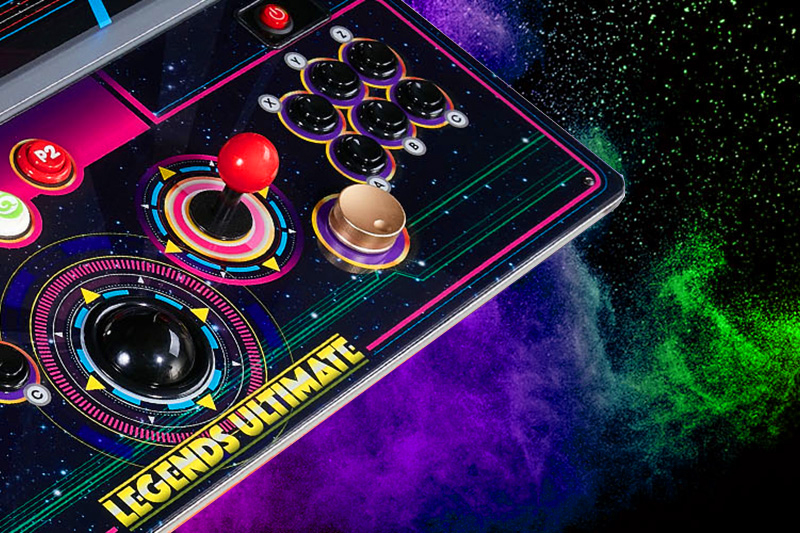 Release Notes – Week 42 (October 21, 2021 v5.55)
October 21, 2021
Legends Universal Firmware v5.55 (October 21, 2021)
Highlights
[Feature] Settings options are reorganized for all non-Legends Pinball Legends Arcade Family devices.
[All Legends Devices] Five Zaccaria pinball tables are added to ArcadeNet® Standard for an October 21, 2021, 9PM PT/11PM CT/12AM ET release:
(1) Clown
This solid-state pinball from 1985 includes hanging target and big bonus multipliers.
(2) Clown 2019
This remake version of the original Clown table from 1985 has 5 modes, 10 times bonus multiplier, and multiball with 3 balls.
(3) Firefighter
This firefighting-themed table includes pop bumpers and drop targets.
(4) Robot
This solid-state pinball from 1985 includes a Robot Bridge and Robot targets.
(5) Time Machine Retro
This is a retro version of the original Time Machine table from 1983 and features pop bumpers and drop targets.

Built-in Games
N/A
ArcadeNet®
Five Zaccaria pinball tables are added to ArcadeNet® Standard for October 21 release (see Highlights above).
Misc
These Known Issues are addressed (fixed): 1.) [OTG Mode Gottlieb Tables] Certain users may experience low OTG volume when built-in Gottlieb tables are set to low volume. The temporary work around to fix this is to manually set any Gottlieb table to 100 with the physical volume slider and then exit the game. After user re-enters OTG Mode, the OTG volume should be returned to normal.
Minor UI improvements.

General performance and stability improvements.
Known Issues and Notes
Known issues and notes can be found here (firmware release notes and the latest known issues and notes documents are always found at https://www.atgames.net/arcades/category/firmware-update/).
---
About the Release Notes
The release note offers brief, high-level descriptions of enhancements and new features for your Legends Arcade Family product running on the Legends Arcade Platform. We include setup information, tips to help you get started, and best practices to help optimize your experience. 
About the Legends Universal Firmware
Supported devices in this release of the Legends Universal Firmware update include the Legends Ultimate series, Legends Gamer series, Legends Core series, Legends Connect, and Legends Pinball.
Update Contents
A software update can include, but is not limited to:
– Device stability improvements and bug fixes.
– New and/or enhanced features.
– Further improvements to performance.
To get the best from your device, please regularly check for software updates and keep it up to date. To update your device, select Version under Settings and follow the prompts.
---
All images, trademarks, and copyrights are the properties of their respective owners and are used solely for illustrative purposes.