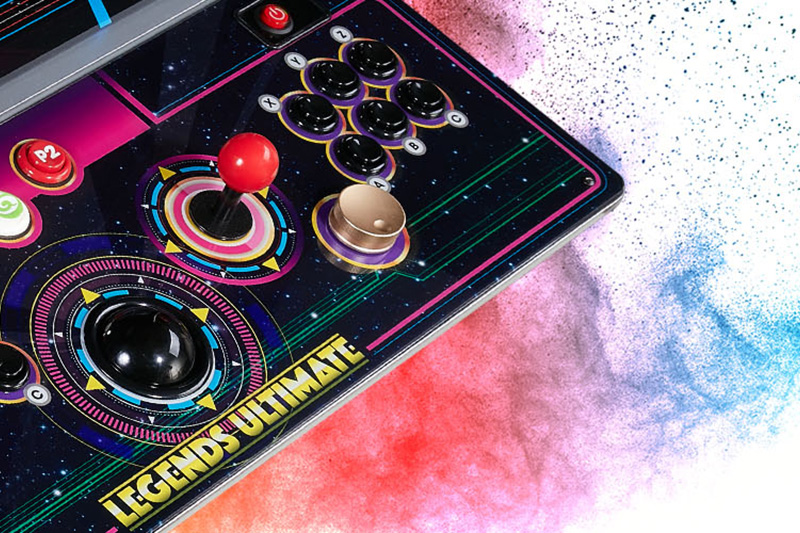 November 19, 2020
Legends Universal Firmware v5.11 (November 19, 2020)
Highlights
New and expanded universal leaderboards! See details below.
New AppStoreX feature!
Games
New leaderboard games added. Compete for an online high score:

Central Park (BYOG, Steam)
Gladiators (BYOG, Steam)
Victory (BYOG, Steam)
Victory Road (ArcadeNet®)

Support for Pinball Game Packs
ArcadeNet®
Fixed issue showing random black boxarts.
AppStoreX
All 3rd party apps have been moved to the new AppStoreX tab to move them off the internal storage and onto an external USB drive:
To use this feature, please do the following

Insert a USB drive into your device (please note all its content will be deleted).
Go to Settings/Flash Drive X

Select Format to prepare the drive.
Select Mount to attach the drive to your device.

Go to the new AppStoreX tab and select the app to install and run.
Miscellaneous
Minor UI improvements.
General performance and stability improvements.
Known Issues
You may lose control of the external device in OTG mode; reseating the USB cable should fix this.
Some stability issues with Bluetooth 5.0 headsets.
CoinOPSX (support for this third party app provided by the CoinOPS team)

Having both pUCE and CoinOPSX USB drives in each USB slot may cause abnormalities.

[ALU1.1/Gamer] Control Mirroring only works when the control deck is connected via USB.
[ALU1.0] New sorting order is not supported on game pack titles yet, it will be corrected with game pack updates.
About the Release Notes
The release note offers brief, high-level descriptions of enhancements and new features for your Legends Arcade Family product running on the Legends Arcade Platform. We include setup information, tips to help you get started, and best practices to help optimize your experience.
About the Legends Universal Firmware
Supported devices in this release of the Legends Universal Firmware update include Legends Ultimate 1.0 (350 games version), Legends Ultimate 1.1 (300 games version), and Legends Gamer Pro.
A software update can include, but is not limited to:
Device stability improvements and bug fixes.
New and/or enhanced features.
Further improvements to performance.
To get the best from your device, please regularly check for software updates and keep it up to date. To update your device, select Version under Settings and follow the prompts.
The publicly available versions of the release notes are available here.
All images, trademarks, and copyrights are the properties of their respective owners and are used solely for illustrative purposes.