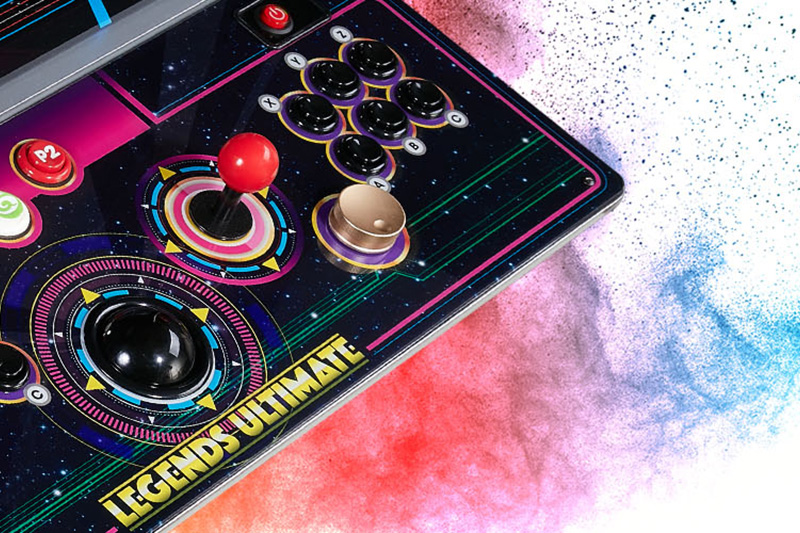 December 3, 2020
Legends Universal Firmware v5.13 (December 2, 2020)
Highlights
New and expanded universal leaderboards! See details below.
ArcadeNet Free-tier Pinball
Games
New leaderboard games added. Compete for an online high score (https://www.atgames.net/arcadenet/leaderboards)!:

Centigrade 37 (Pinball Classics)
El Dorado (Pinball Classics)
Genie (Pinball Classics)
T.N.K. III (ArcadeNet®)

Enabled START+UP for external controllers to bring up the in-game menu.
ArcadeNet®
pAOX tables moved under the ArcadeNet® tab and no longer require file uploads.
New pAOX pinball tables added:

Blue vs Pink
Junkyard Cats
Tempexx
AppStoreX
App descriptions show up in portrait mode.
Miscellaneous
Game Pack games can be Whitelisted under Settings/Parental Controls.
Minor UI improvements.
General performance and stability improvements.
Known Issues
You may lose control of the external device in OTG mode; reseating the USB cable should fix this.
Some stability issues with Bluetooth 5.0 headsets.
CoinOPSX (support for this third party app provided by the CoinOPS team):
[ALU1.1/Gamer] Control Mirroring only works when the control deck is connected via USB.
[ALU1.0] New sorting order is not supported on game pack titles yet, it will be corrected with game pack updates.
All images, trademarks, and copyrights are the properties of their respective owners and are used solely for illustrative purposes.