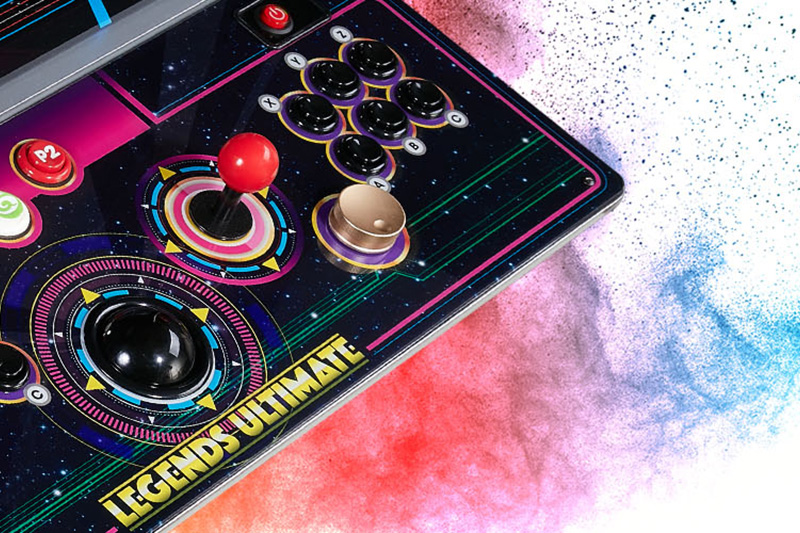 February 24, 2021
Legends Universal Firmware v5.22 (February 24, 2021)
Highlights
New ArcadeNet® games!
PixelcadeX third party app update.
ArcadeNet®
AppStoreX™
Updated PixelcadeX artwork.
NOTE: For support for third party apps such as this one, please contact the third party app developer. For CoinOPSX, the support channel is on the official "The CoinOPS Project" Discord.
Miscellaneous
Updates to LegendsMail to include images and text styles.
Minor UI improvements.
General performance and stability improvements.
Known Issues
[Gamer Mini] Certain routers may experience issues with maintaining consistent connection.
[FarSight Studios Pinball Tables] Some users may see a non-default camera view, which may be different from global settings, the first time they load a table. This problem goes away after a user confirms preferred settings and restarts the table.
The pinball game Gladiator has minor performance issues while in portrait mode.
You may lose control of the external device in OTG mode; reseating the USB cable should fix this.
Some stability issues with Bluetooth 5.0 headsets.
[ALU1.1/Gamer] Control Mirroring only works when the control deck is connected via USB.
[ALU1.0] Pinball game pack tables will not run properly when the Internet connection is intermittent.
Voice chat feature not functioning in Lobby
Occasional "failed to connect" message when launching titles in Lobby. If this occurs, simply try to launch the title again.
Button remapping does not carry over to certain features like ArcadeNet® FDX titles, CoinOpsX Front End, Health Check, and Control Panel Test. This is currently being worked on.
Not all controllers are compatible with the Legends Core button mapping system.
Legends Pinball Firmware vA27 (February 24, 2021)
Highlights
New ArcadeNet® games!

Pixelcade X third party app update.
ArcadeNet®
Miscellaneous
Minor UI improvements.

General performance and stability improvements.
Known Issues
The Leprechaun King team play DMD is displaying upside down.

OTG tile is not currently working. Please use the HDMI option under SETTINGS as a solution.

[FlashDriveX] The description of "Mount" and "Unmount" are left justified, not center justified.
All images, trademarks, and copyrights are the properties of their respective owners and are used solely for illustrative purposes.