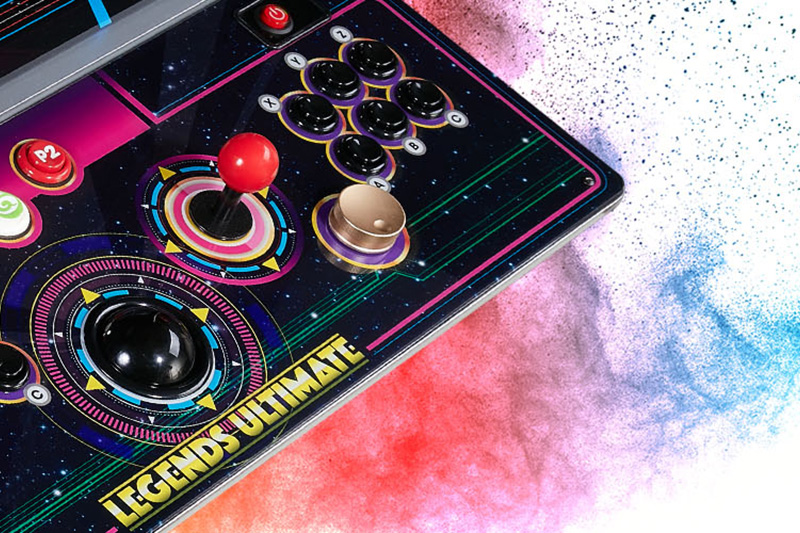 March 4, 2021
Legends Universal Firmware v5.23 (March 4, 2021)
Highlights
New ArcadeNet® games!
New and expanded universal leaderboards! See details below.
Support for new LegendsLink™ application (formerly ArcadeNetLink).
ArcadeNet®
New games added:

Alligator Hunt
Cisco Heat
Summer Challenge

New ArcadeNet® global leaderboard games added. Compete for an online high score (https://www.atgames.net/arcadenet/leaderboards)!:

Asuka & Asuka
Dragon Gun
Earth Joker – U.N. Defense Force
Panic Road
BYOG™
Support for LegendsLink™ v1.0.38 or later.
Miscellaneous
Minor UI improvements.
General performance and stability improvements.
Known Issues
[Gamer Mini] Certain routers may experience issues with maintaining consistent connection.
[FarSight Studios Pinball Tables] Some users may see a non-default camera view, which may be different from global settings, the first time they load a table. This problem goes away after a user confirms preferred settings and restarts the table.
The pinball game Gladiator has minor performance issues while in portrait mode.
You may lose control of the external device in OTG mode; reseating the USB cable should fix this.
Some stability issues with Bluetooth 5.0 headsets.
[ALU1.1/Gamer] Control Mirroring only works when the control deck is connected via USB.
[ALU1.0] Pinball game pack tables will not run properly when the Internet connection is intermittent.
Voice chat feature not functioning in Lobby
Occasional "failed to connect" message when launching titles in Lobby. If this occurs, simply try to launch the title again.
Button remapping does not carry over to certain features like ArcadeNet® FDX titles, CoinOpsX Front End, Health Check, and Control Panel Test. This is currently being worked on.
Not all controllers are compatible with the Legends Core button mapping system.
LegendsLink™ v1.0.38 (March 4, 2021)
Updates
            Added "Auto Login" feature.
–            Application will auto log off if not connected within 24 hours.
            Added "Start with Windows" feature.
            Restore user desktop resolution after quitting local streaming.
            Added support for Windows 10 Pro/Pro N.
Additional Notes
            LegendsLink™ app requires your device to be running firmware v5.23 or later.
            Intel Integrated Graphics users may not have their desktop return upon exiting the streaming session. Please do the following on your Windows PC if this happens:
–            Press Ctrl+Alt+Del on the keyboard
–            Sign out
–            Sign in
            Intel Integrated Graphics users may see occasional glitches when using scroll wheels on mice.
            Intel Integrated Graphics users may see occasional freezes during minimizing/switching windows.
            Please disable HDR in Display Settings before you start streaming.
            If you have Skype running, please quit it first before installing LegendsLink™ as some installation files are shared between the two applications.
All images, trademarks, and copyrights are the properties of their respective owners and are used solely for illustrative purposes.